Monteleone has always been synonymous with constant research in the field of mirrors and accessories for hotels. Our aim is to create design solutions for exclusive environments, with the perfect combination of form and function at the heart of the project, while remaining true to our spirit of sustainability and material quality.
Among the Monteleone collections, the lighted mirrors of the Turnable LED line are designed to integrate perfectly into classic and contemporary contexts, thanks to a minimalist concept and an innovative structure, which makes the use of light and LEDs its distinctive feature. The aesthetic and visual effect is striking, but without sacrificing practicality. Judge for yourself!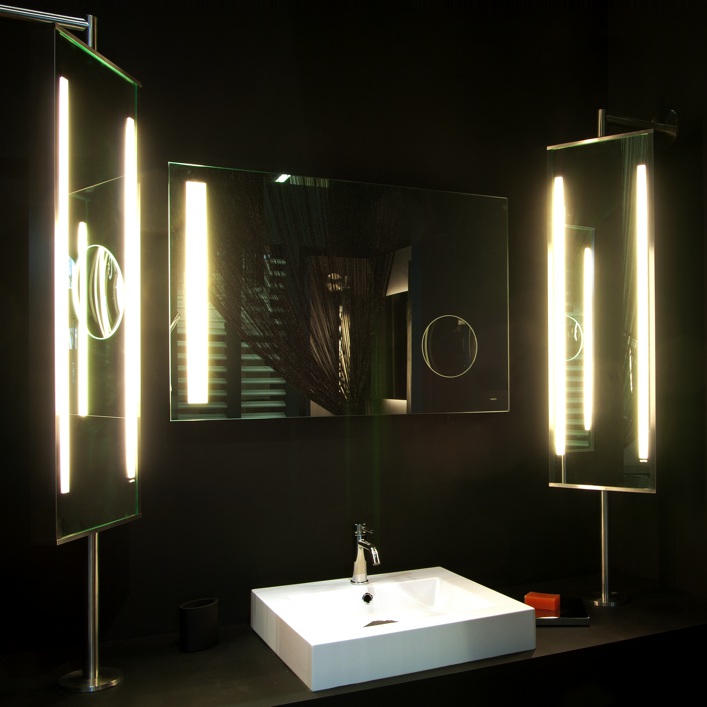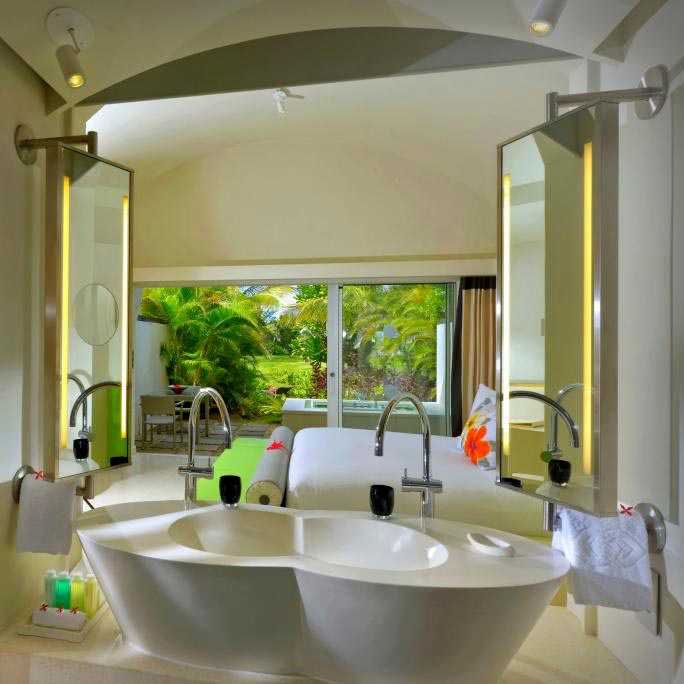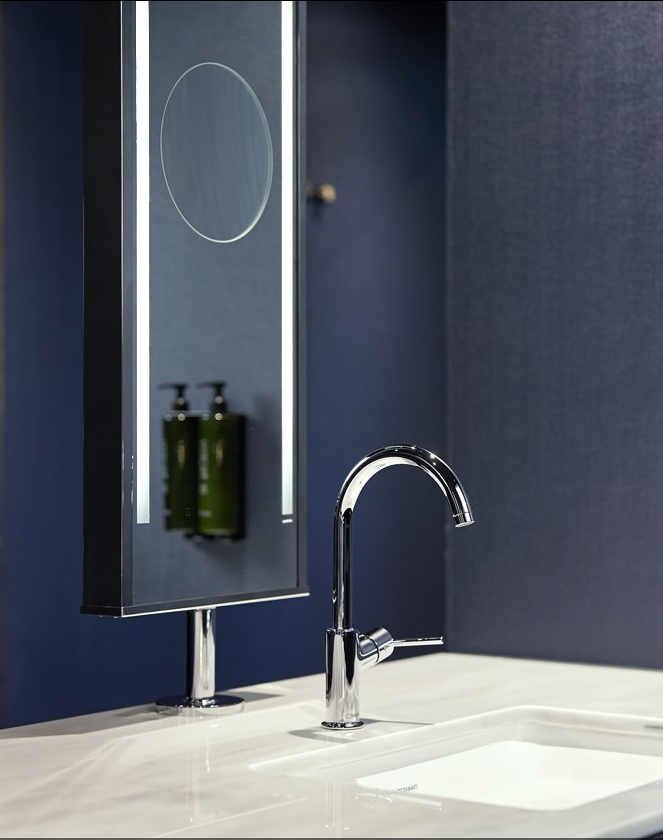 Turnable LED lighted mirror: nothing is taken for granted
Turnable LED comprises three different models of lighted mirror:
BETA: with basin top and wall fixing
TABIT: with both wall fixings
TAURUS: with shelf and ceiling fixing
Three mirrors, one common vision: to dress comfort with elegance.
Turnable LED products are characterised by an agile frame design, marked by fine finishes designed to characterise the object soberly.
Another aspect that distinguishes Turnable LED mirrors is their functionality. We are talking about swivel designs, optimally designed for easy placement in small and large environments, on the wall, ceiling or mounted as a modular unit together with the washbasin.
Bespoke turnable mirrors
Turnable LED mirrors can be customised. We study and analyse each project to assess the possibility of making changes in relation to the needs of context and taste. In this way we are able to research the most suitable solution and propose it to our clients, evaluating:
The finishes. We choose between satin – which enhances the light in the room, black – discreet and chic, or other variants.
The second unlighted magnifying mirror. We study the concept of the room and consider whether or not to insert the second reflective surface.
Double-sided mirror
What makes the BETA, TABIT and TAURUS mirrors so practical is the double front-to-rear mirror, an innovation in shape and style that perfectly combines the needs of use with a distinct, yet soft and dry style.
LEDs are not just an accessory
LEDs give the mirror its individuality and timeless charm. The vertical lighting embraces the entire surface of the mirror and reflects it in the room in a measured and glamorous way, accompanying every little gesture and welcoming the user with grace.
Turnable LED: solutions by Spekkio
The products of the Turnable LED line, as well as all Monteleone design mirrors and cosmetic mirrors, are part of the Spekkio collection, the brand dedicated to furnishing solutions for hotels and guest houses. Spekkio is the signature we have chosen to authenticate and brand our mirrors and vanity mirrors, which are ornamental and functional at the same time. The brand is an expression of our creativity and narrates our projects and visions, following a personal approach to the culture of Made in Italy, traditionally Monteleone.