Nowadays a mirror has no longer a functional purpose only, it is a proper piece of furniture and design aimed at enriching and expanding a space. Our mirrors, unique in their kind, as well as being carefully designed in every detail, have features that differentiate them from the others: striking examples are MIRA and its VENUS evolution, with their patented rotation system that allows to rotate the mirror to better use the built-in cosmetic mirror according to the height.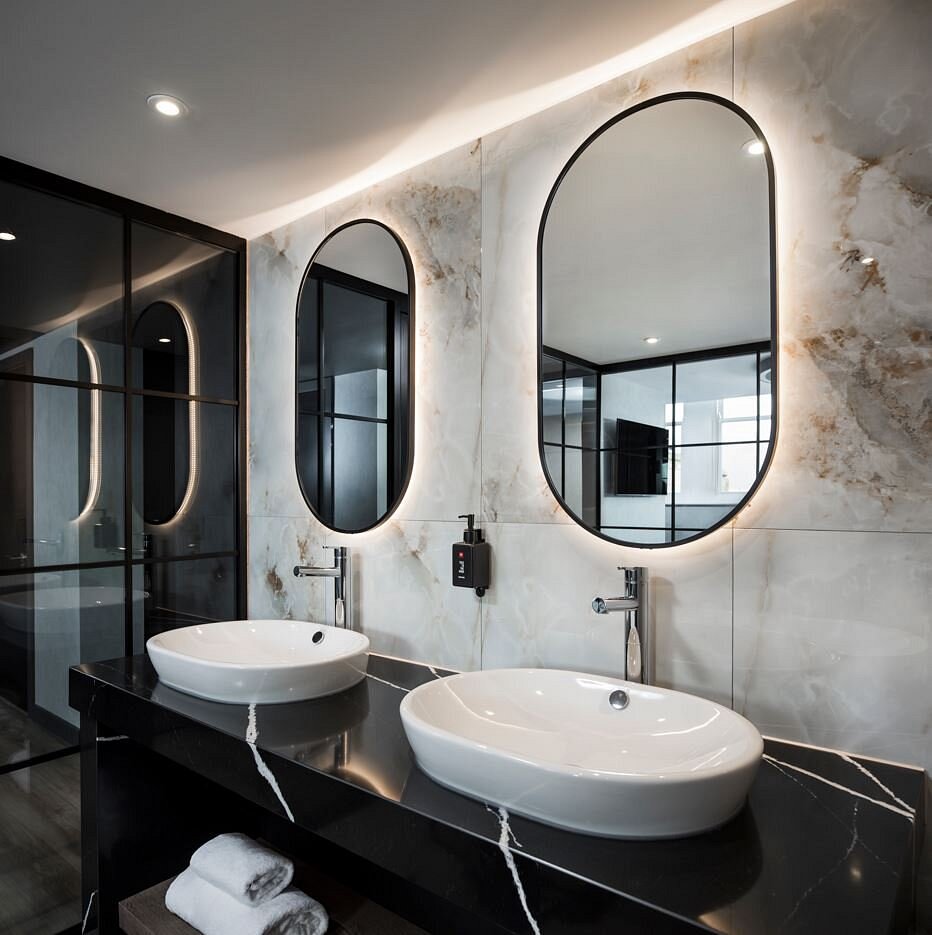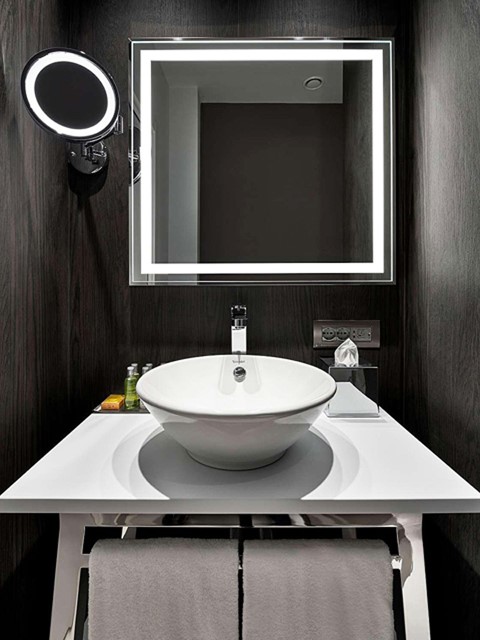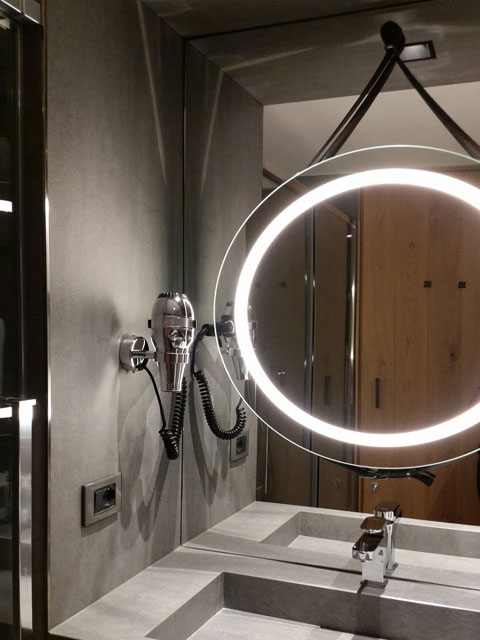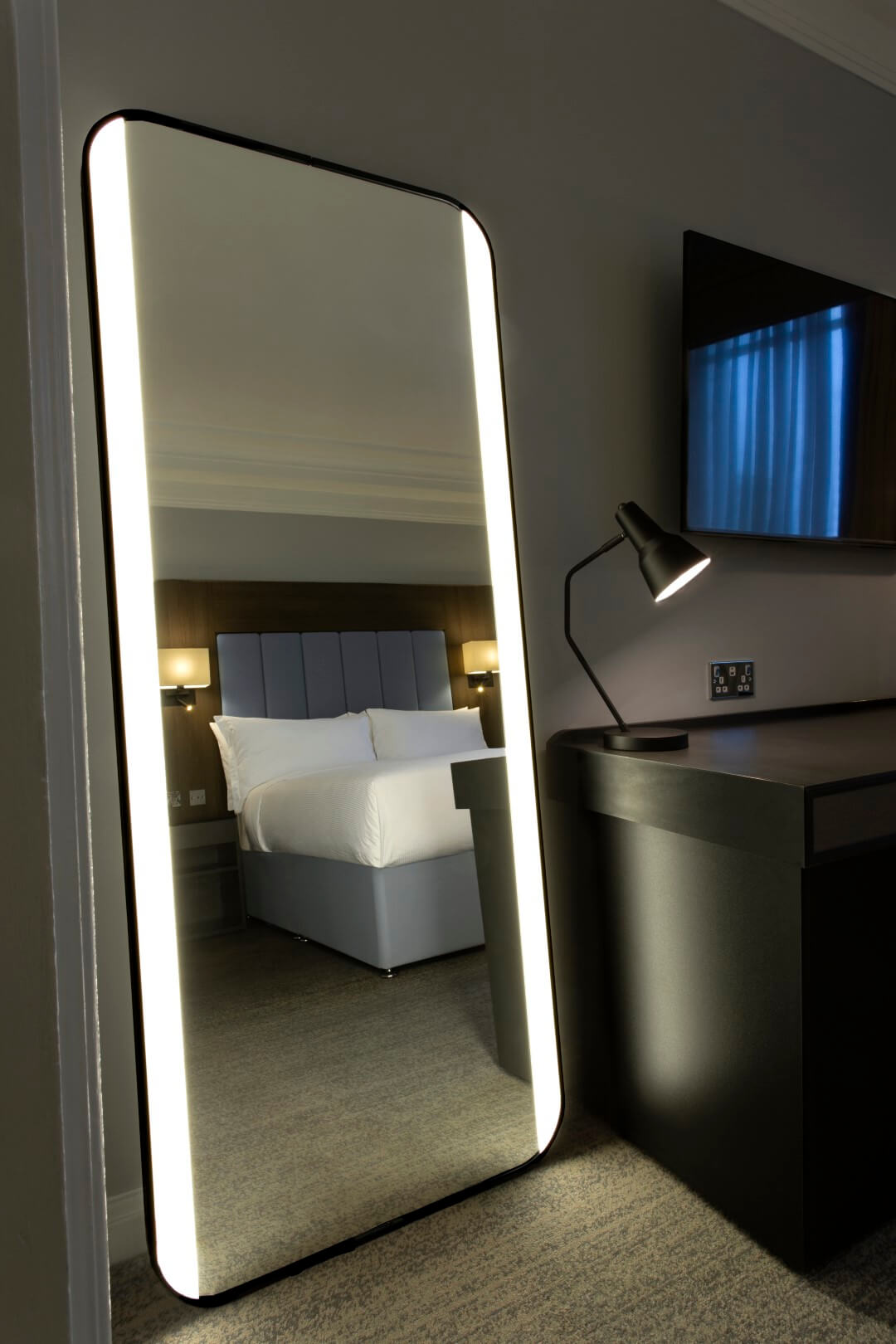 HI-TECH DESIGN MIRRORS
With built-in positionable mirror
Technologically advanced bathroom mirrors, attractive circular lines, with built-in cosmetic mirror that can be positioned according to the user's height. The VENUS and ROTARY LED lines are ideal for contemporary contextualisation, a synthesis of style and comfort.
HARMONY DESIGN MIRRORS
Round fixed mirrors
MOON, MOON EASY, DRESSY and CIRCLE LED are mirror lines that pay homage to the stylistic seductions of curved design. Creations that allow themselves to be welcomed into the environment and become a natural part of it, as if they were born to be exactly where they are.
FUTURE DESIGN MIRRORS
With ceiling or wall mounting system
Rectangular, illuminated mirrors in futuristic design, ceiling or wall mounted. TURNABLE LED and TOP LED have reflective surfaces on both sides which underline their revolutionary spirit: functional in every environment and innovatively adaptive.
INNOVATIVE DESIGN MIRRORS
Rectangular mirrors
Contemporary mirrors with a strong rectangular profile. Design innovation and visual impact are the elements that distinguish the STAR LED, INOX LED and PRO LED lines: nothing is left to chance.
LIGHT DESIGN MIRRORS
Rectangular mirrors with lighting system
SIMPLE, CHIC and LUMI LED are rectangular mirrors with a chic soul. Innovative projects in terms of style, versatility and functionality in every living context, they simplify everyday gestures
STRANGE DESIGN MIRRORS
Mirrors outside the box
The TRIS LED, OVAL LED and SUN mirrors explore the universe of creative possibilities and offer solutions that, without losing their decorum, reinvent the taste of bathroom furniture through designs with unique lines.
MINIMAL DESIGN MIRRORS
Non-illuminated mirrors
Slim, lightweight mirrors, ideal for charming contextualisations in the bathroom and bedroom, BRASS EASY and INOX EASY are our creatives' answer to the demand for polite elegance: ideas marked by essentiality and a sense of measure.
Monteleone has invested a lot of resources over the years to create a team specialised in the design and development of customised products, sometimes designed from scratch, in order to meet the demands of its customers. We have developed a tool that helps you generate ideas for customised products from scratch, giving you a starting point for the design process.