With the SPEKKIO brand we design and sign top-notch cosmetic mirrors, providing a great variety of design, shape, and colour options – as well as bespoke products. We take pride in adding a touch of design and purpose in a room with our cosmetic mirrors: lighted or unlighted, round or square, table-top or wall-mounted, battery-powered or connected to electricity, the selection is endless in order to satisfy any possible request. SPEKKIO can be customised with special dedications or drawings of your choice that will be engraved forever, not simply screen printed: we take care of all the details and ensure you high-quality and long-lasting mirrors.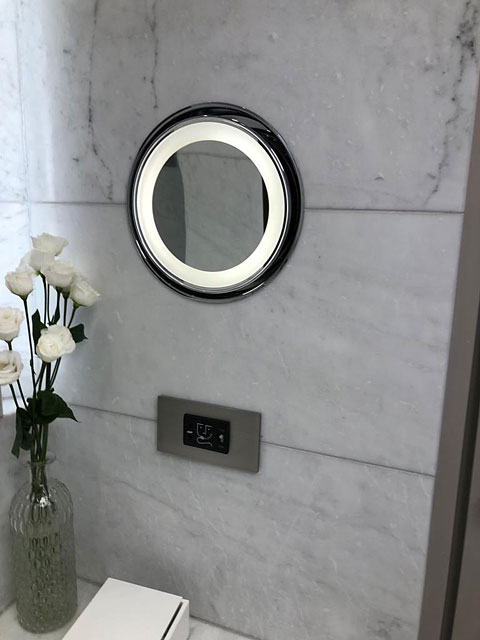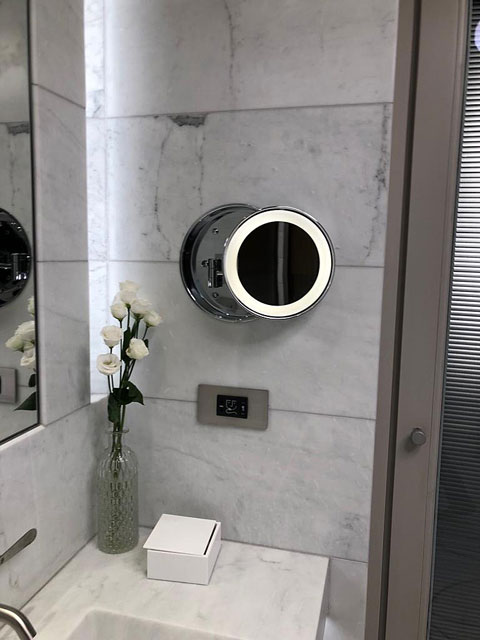 CIRCULAR LED DESIGN MIRRORS
Round illuminated mirrors
AQUARI, PULSAR, PERSEO, DELTA, SIGMA and OMEGA are product lines dedicated to exploring new creative and technological solutions for the universe of wall-mounted magnifying mirrors. Circularity is the narrative concept, elegance the distinctive feature.
LINEAR LED DESIGN MIRRORS
Rectangular illuminated mirrors
The YOTA, SCORPIUS and CORONA lines are designed to combine the charms of a linear, angular, rectangular frame with the visual impact of an illuminated perimeter: a perfect harmonisation of function and style, elegance and home comfort.
FANCIFUL DESIGN MIRRORS
Non-illuminated mirrors
The ETA, LAMBDA and TUCANE, EPSILON lines evoke the neo-classical charm that originates from the canon of Ancient Greece and, running through the suggestions of yesterday, today and tomorrow, is re-actualised in finely creative and unconventional solutions.