MOON NEO – Black frame mirror bathroom
Consistent with the style and imagery of the VENUS line, the MOON NEO bathroom mirror theatrically presents itself as a reflecting circle, inflamed by a ray of light and masterfully defined by a black frame that makes it unique in terms of aesthetics and style, not only within the Monteleone catalog, but within the entire sector of design mirrors.
An ingenious product, which houses within it an adjustable magnifying mirror that floats charmingly inside the main one.
MOON NEO is a bathroom mirror with an incisive look, a creation of visual impact, which knows how to get noticed, but without resorting to baroque suggestions: its design is light, impalpable, elusive; the mirror integrates ideally into the context of use, characterizing the entire room with originality, grit, elegance and practicality.
VENUS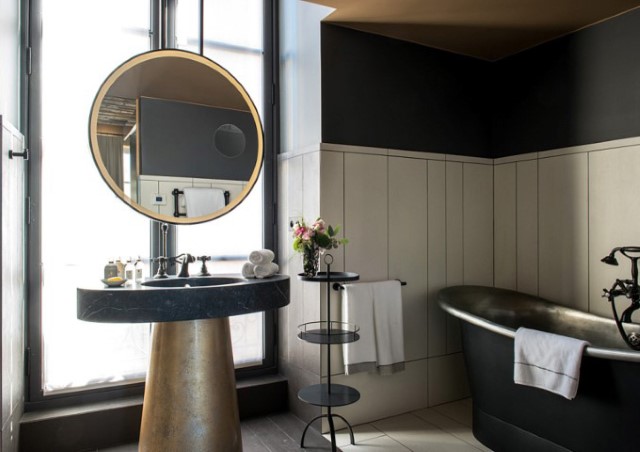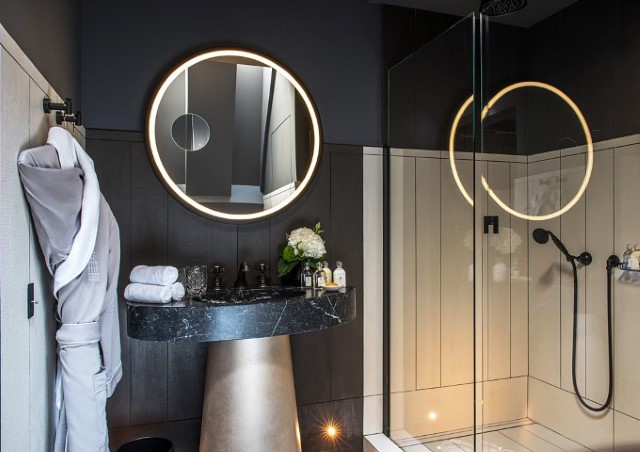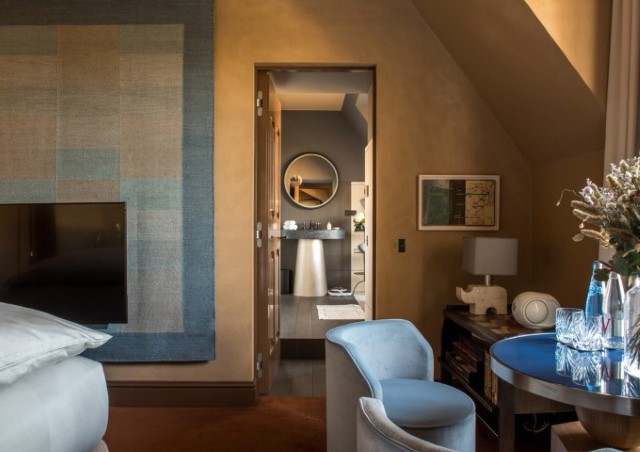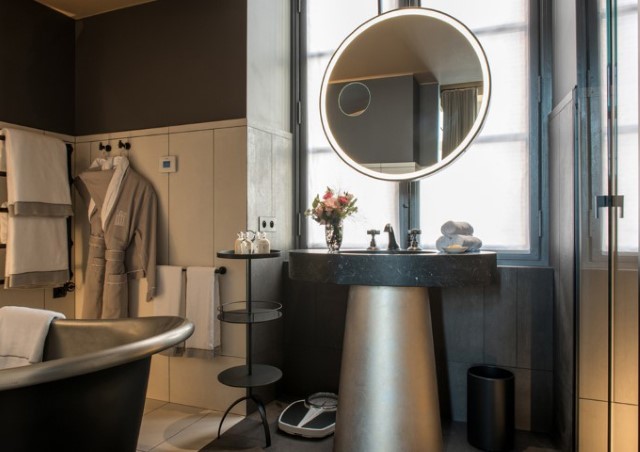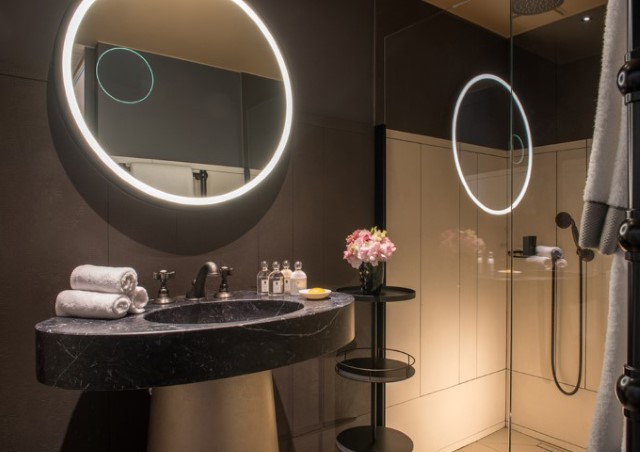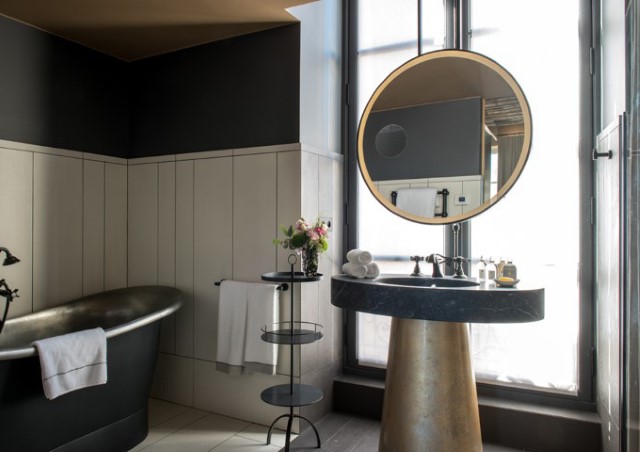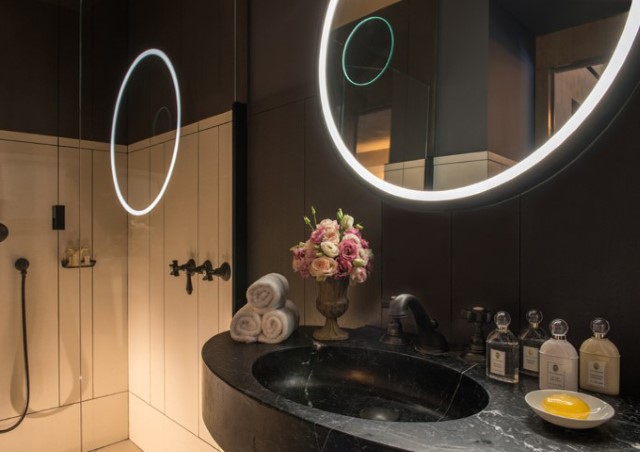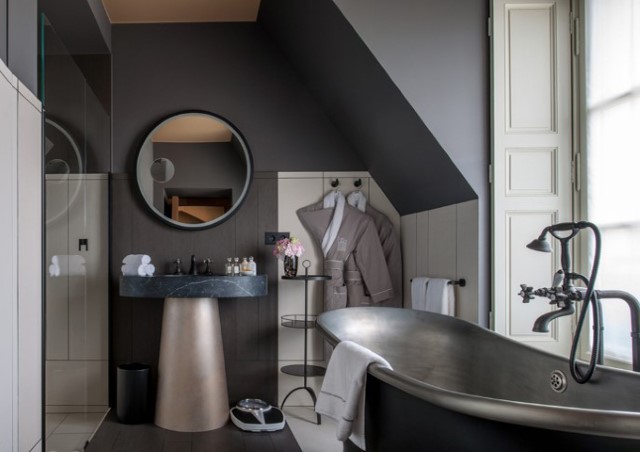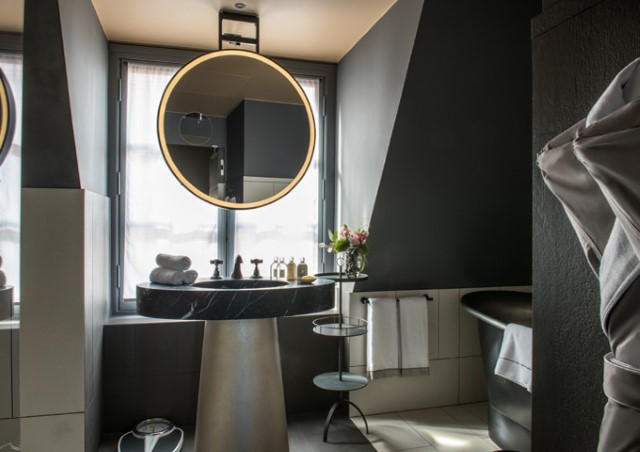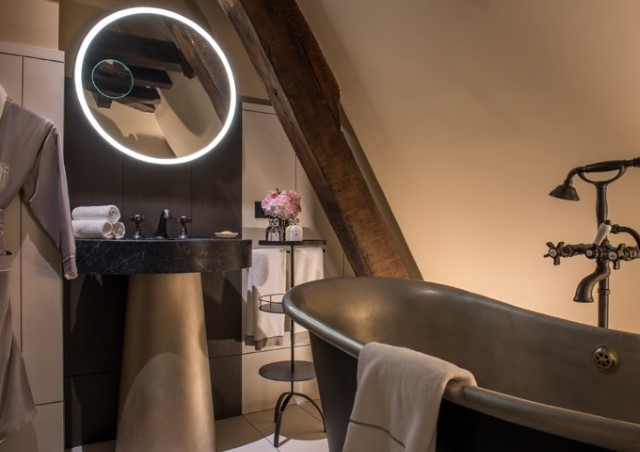 Black frame mirror bathroom – MOON NEO
Category: VENUS
Lighting: LED lighting.
Lighting colour: Warm white light 3000K.
Finish: Matt Black (NEO).
Electric wiring: Class I, 230 V.
Heating pad: Complete with heating pad.
IP protection degree: IP44.
FEATURES:
With built-in, lighted cosmetic mirror, 3X.
Adjustable of +/- 170° by handle at the side of the mirror.
The mirror is protected by brass frame frontalmete da 20 mm – 20 mm on the front side.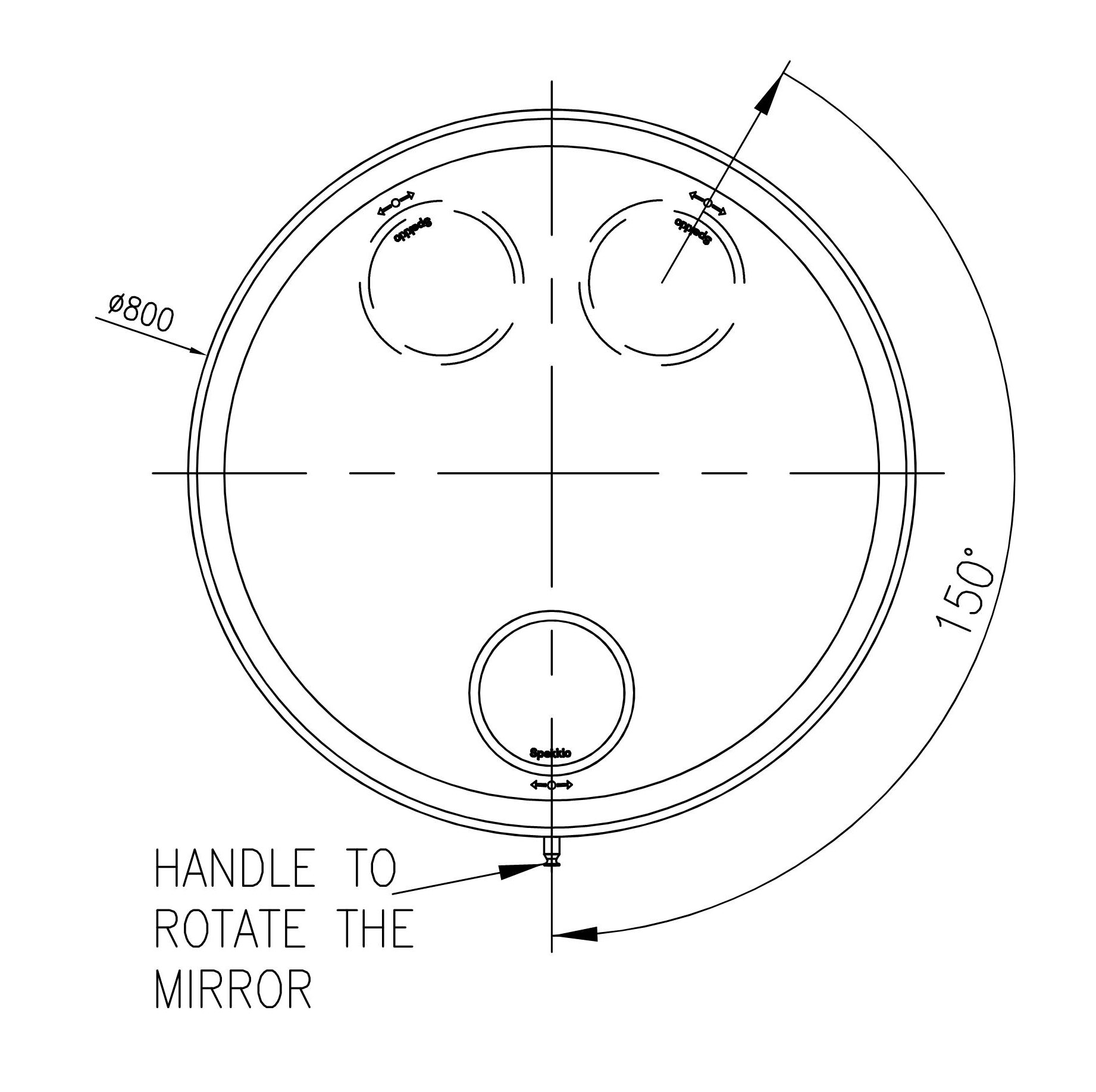 Round shaped bathroom mirrors available in various sizes, with brass frame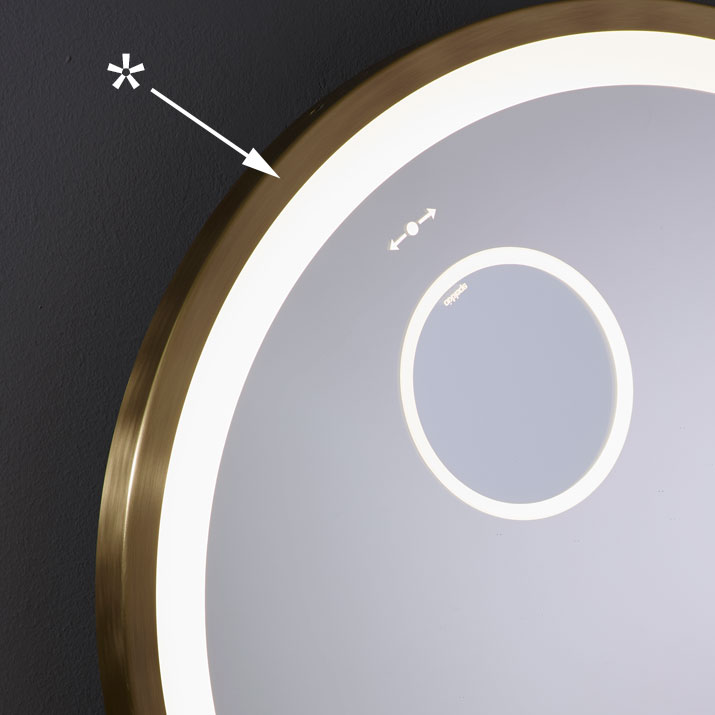 Inner frame: white painted plate
Notes: the frame is secured to the wall by dowels, while the mirror is screwed to the frame with four screws. The mirror, including the side frame, is interchangeable.