The finishes of our design solutions for exclusive hotels and inns are defined right from the design phase and studied in detail in order to select the most suitable materials and workmanship for each bathroom product.
Bathroom accessories are the elements that complete, integrate and give value, impact and emotion to a project.
Choosing the right finishes for each project is a matter of sensitivity, inspiration and passion. Following this constant tension that leads us towards perfection, at Monteleone we develop finishes in a wide variety of colours and materials: matt gold, matt bronze, satin copper, matt black nickel, as well as a range of bespoke ideas!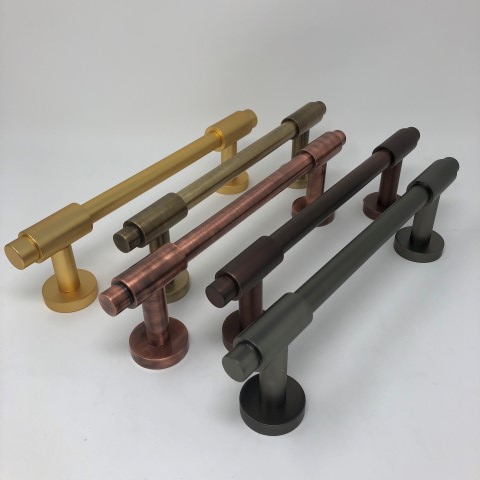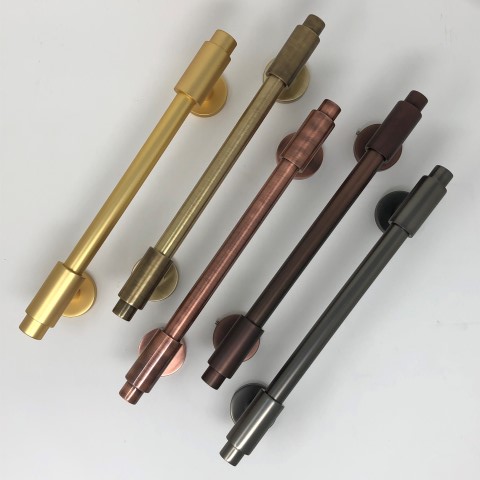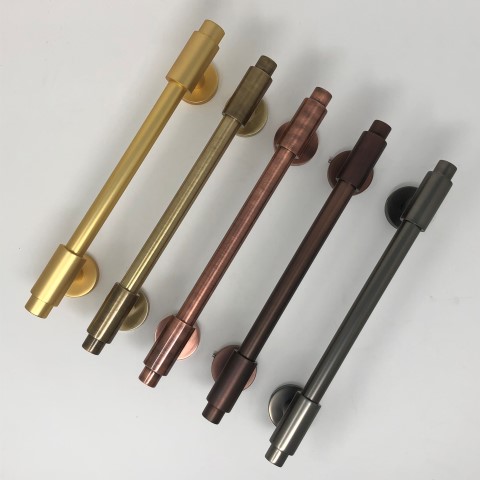 The right Monteleone finish for every design idea, from the most varied colours to the shapes you desire, in the catalogue or developed ad hoc.
We select finishes in matt black nickel to give character to rooms in shades of white, softening the brightness of light colours into black elegance; or we select versions in matt black to complement solutions in wood or marble, to give a note of solemnity to bathrooms designed in classic chic style.
Matt gold is the ideal choice to complete projects in dark tones, playing on chromatic contrast and complementarity. In this way we can suggest an idea of luxury, but without lapsing into baroque style.
Matt bronze and satin copper are the ideal choices for finishes that are not visually imposing, but harmonise with the context, attracting the eye in the right places, with balance and a sense of proportion. Our canon is one of balancing shapes, colours and materials. The whole is not the simple sum of its parts.
Not only formal quality, but also material and workmanship: Monteleone finishes are tested in the development phase to ensure resistance and durability over the years and against the wear and tear of time. And then we talk about eco-sustainable solutions, made in full respect of the environment, virtuous, a symbol of our vision and ethical sensitivity.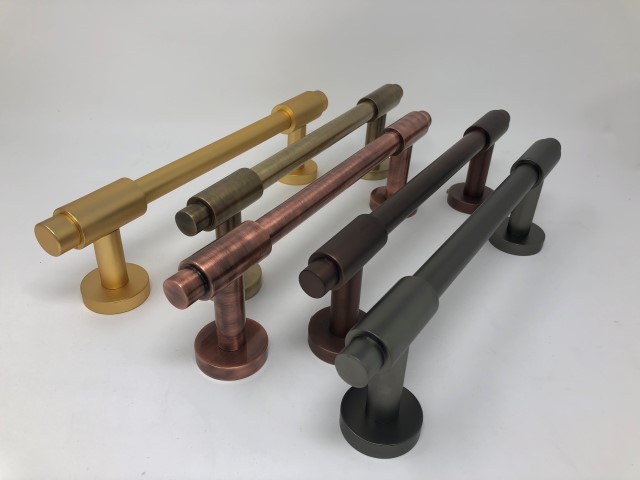 Quality, aesthetic taste and design flexibility are the cornerstones on which Monteleone's entire vision is defined.
We develop bathroom products by selecting all the materials in order to guarantee integrity and resistance, but also beauty and innovative lines. We do this by developing made-to-measure products, designed to meet the needs of a public that has always been attentive and demanding: it is our stimulus and our satisfaction to make them happy.