Monteleone's bathroom solutions are characterised by practicality, harmonisation of space and style. Contemporary ideas in form and concept create innovative, flexible and sustainable bathroom accessories for the hotel industry.
The double-sided mirror that you can see below perfectly embodies Monteleone's style and vision, a vision rooted in the hotel furnishing sector, which carries forward a know-how consolidated over the years and uses it to develop projects that break with the classic ways of thinking about space and technology. A demonstration of this is the diameter of the mirror, 400 millimetres thick, but nevertheless light in its structure and in its visual integration with the context of the room.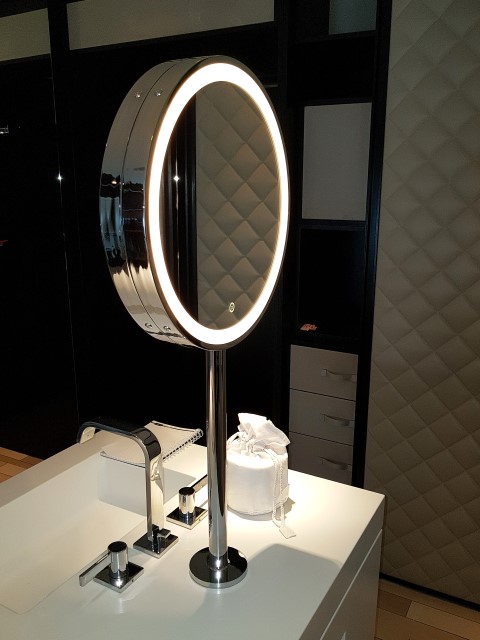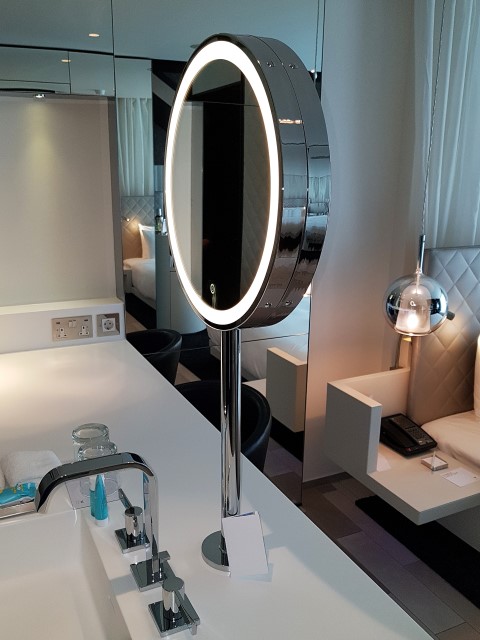 Cutting-edge technology: the touch switch
We were saying: practicality. The double-sided Monteleone mirror is not only striking in design, but also functional, conceived to facilitate our everyday gestures. The light is switched on by means of an intelligent touch switch which, with a single touch, activates the circular LED that surrounds the mirror, a perfect mix of functionality and aesthetics. A touch of the finger is enough to activate the light in all its sober elegance, making every gesture simple and saving movement.
The selection of materials is also a point to be considered, with a dual focus on quality and sustainability: the choice fell on materials tested for durability, resistance and eco-sustainability. Not a compromise, but a meeting point between two tensions that have animated the Monteleone identity since day one.
We take care of the details, all the details, without ever losing sight of who we are doing it for: hotels and luxury residences that make comfort and elegance their distinguishing feature.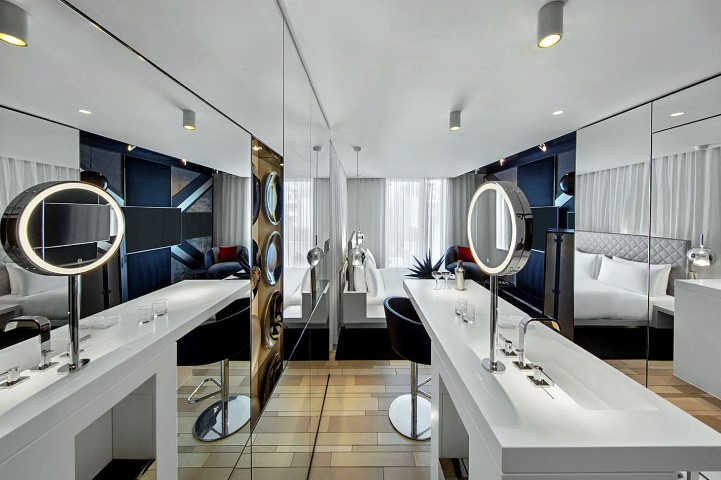 Our double-sided mirrors are also designed to optimise space. Multiple functions are concentrated in one accessory, compact and easily accessible. Form and aesthetics intertwine in mirrors made to blend into the residential context, but also to be easily transported, moved, carried around.
From space to form: the circularity of the mirror is a symbolic element, a stylistic choice to reiterate our passion for soft lines and functional design.
Find out more on our Facebook and Instagram or take a look at our website for more specifications.