Bronzed finish mirror – POLLUCE
Category: BRASS EASY
Lighting:Unlighted.
Dimensions: 520x1270x30 angoli tondi mm (WxHxD).
Finish: Satin Bronze (BRS).
Heating pad: Complete with heating pad.
FEATURES:
The mirror is protected by brass frame.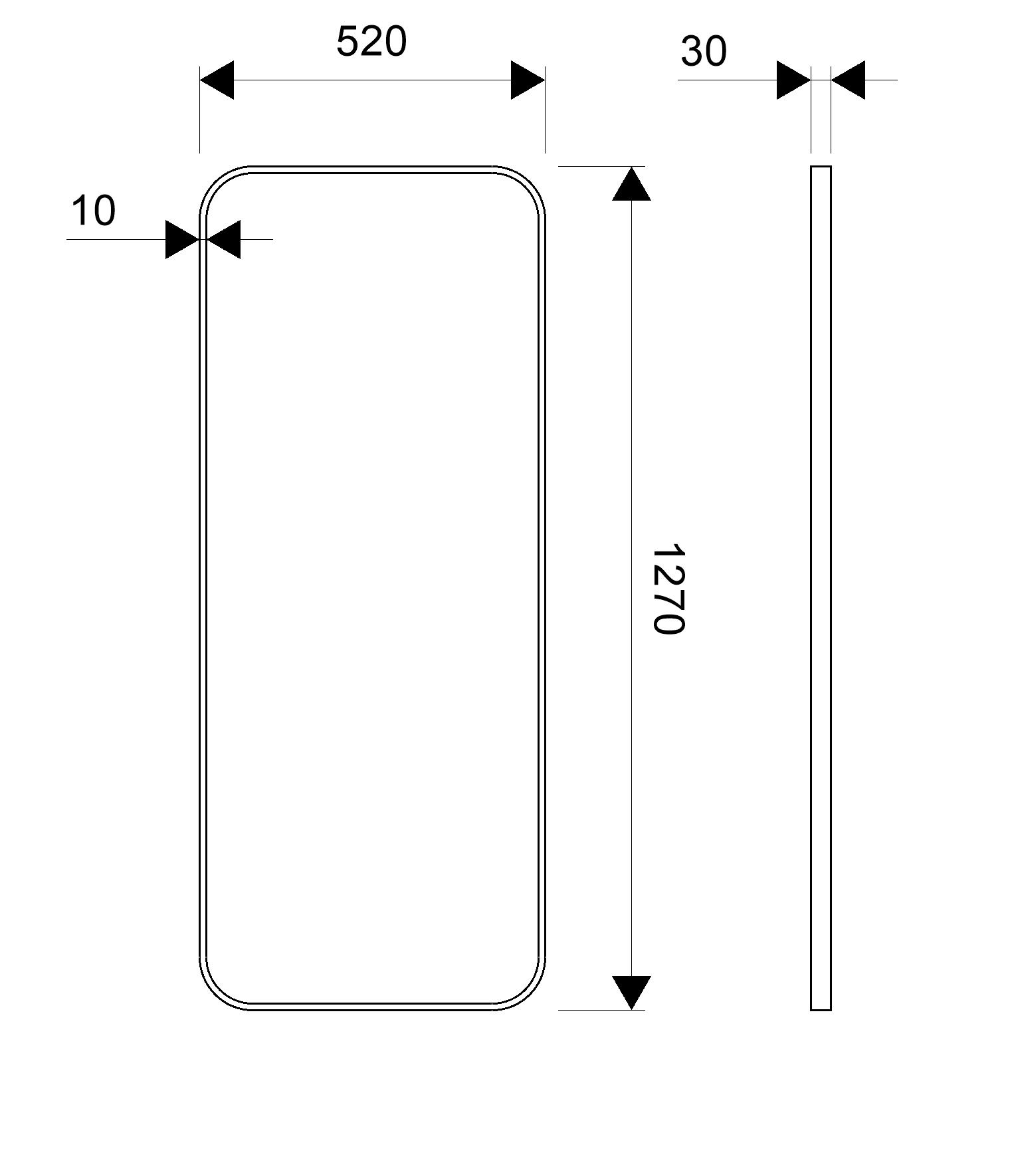 Bathroom mirrors with brass protection frame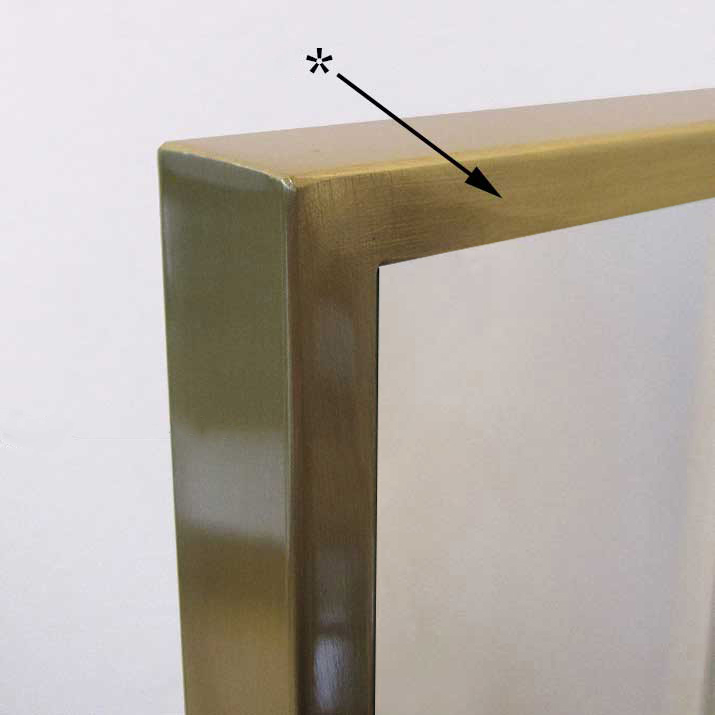 *Front frame: polished brass
Notes: the frame is an integral part of the mirror and is therefore not interchangeable. The attachment is done through grooves and special dowels that allow the hanging of the mirror as if it were a frame.