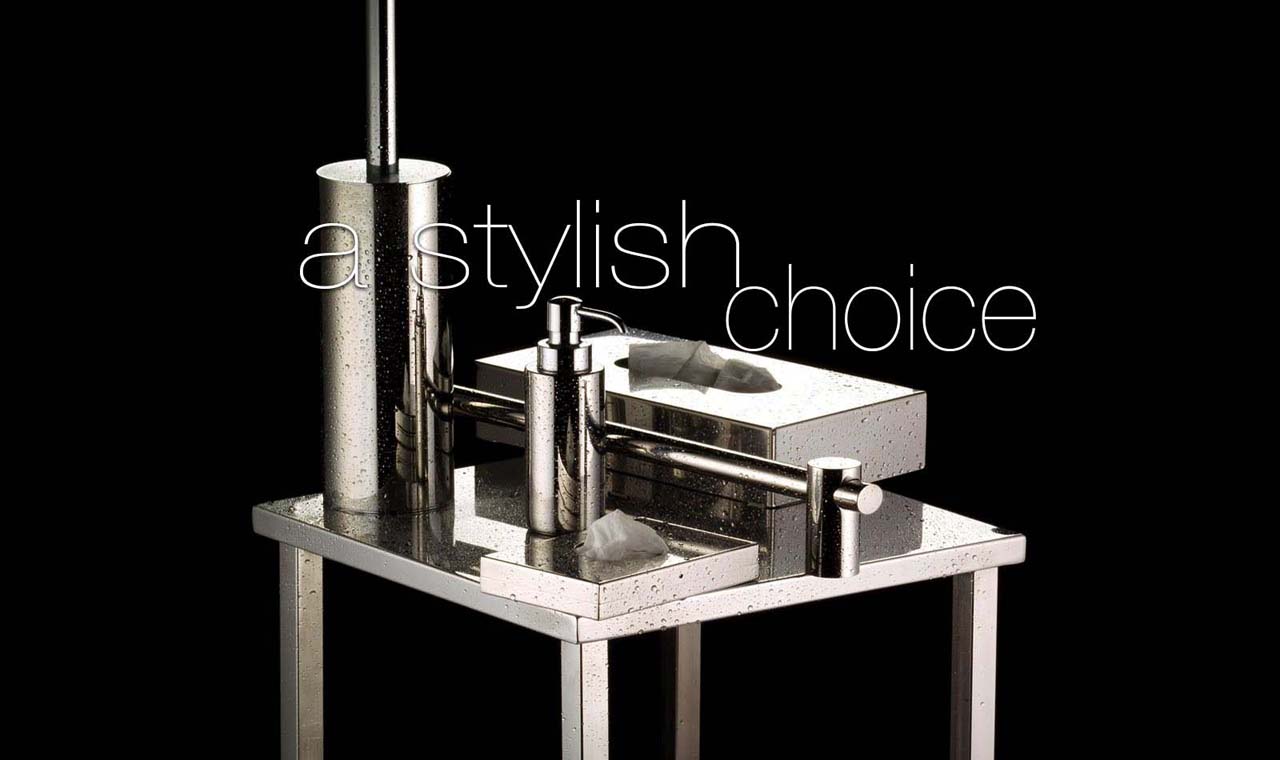 When speaking of bathroom accessories, the term 'accessory' risks being misleading, unsuitable to fully express the importance of certain objects within the living context. Accessories are the complements that give order and function to space, consolidate stylistic choices, absorb the gaze, and characterise the room in a unique and personal way.
At Monteleone, we love the beautiful, but also the useful. We appreciate style and also seek it out in individual details. That is why bathroom accessories by Monteleone are part of our philosophy and artistic canon, they distinguish us, they make us who we are.
What are bathroom accessories
Before delving into somewhat more technical aspects, let us first give the answer to an only apparently banal question: what are bathroom accessories? Within this rather vague labelling, there is a universe of products designed for the bathroom and everyday lifestyle, functional to perform even the simplest everyday actions.
Accessories are, in practice, all the objects, complements and containers displayed in the bathroom and which are an integral part of the room's decor. We can consider accessories as the concluding decorations, the details that enhance the first-level furnishings, enhance the tiles, and harmonise the colours of the walls. In an aestheticising perspective, accessories are the final brushstrokes, the finishing touches.
Free-standing and wall-mounted accessories
To bring order to the kaleidoscopic world of bathroom accessories, let us make a subdivision. There are two types of bathroom accessories:
Free-standing accessories: objects resting on a regular surface
Wall-mounted accessories: objects that are affixed to the wall
It is quite intuitive to understand that wall-mounted accessories are very useful in terms of saving space, but they also pose greater constraints since, unlike free-standing objects, which can be moved easily, they are fixed and require complex intervention to relocate them.
So let us give you an initial piece of advice: only opt for wall-mounted solutions if you are convinced of their arrangement and if you do not plan any particular reorganisation of the space. If the bathroom is small, it is advisable not to choose too many wall-mounted objects, which would take away space that would be useful instead for managing the activities that are usually carried out in the bathroom such as putting on make-up, shaving, taking care of one's face, etc.
Objects and materials: the most popular
As already mentioned, the term bathroom accessory is too broad for a detailed discussion. When we speak of accessories, we can refer to the toothbrush holder as well as to the hook for hanging the bathrobe, the soap dispenser, the dustbin, the stool or the toilet roll holder: objects that are completely different in terms of shape, use and size.
We at Monteleone particularly like the use of metals, because they offer ample guarantees of resistance over time and to shocks, because they are aesthetically impactful and can be ideally accommodated in any stylistic context, they are discreet, but they know how to stand out.
Brass and stainless steel are ever-present choices in our varied catalogue, not only in the design of accessories, but also in all our mirrors and cosmetic mirrors.