Makeup mirror illuminated – MIRA
Category: ROTARY LED
Lighting:LED lighting.
Satin finish: Lap satin finish.
Lighting colour: Warm white light 3000K.
Dimensions: ø810 mm.
Electric wiring: Class I, 230 V.
, Central cable entry.
, 50 Hz.
Heating pad: Complete with heating pad.
IP protection degree: IP44.
FEATURES:
With built-in, lighted cosmetic mirror, 3X.
Adjustable of +/- 170° by handle at the side of the mirror.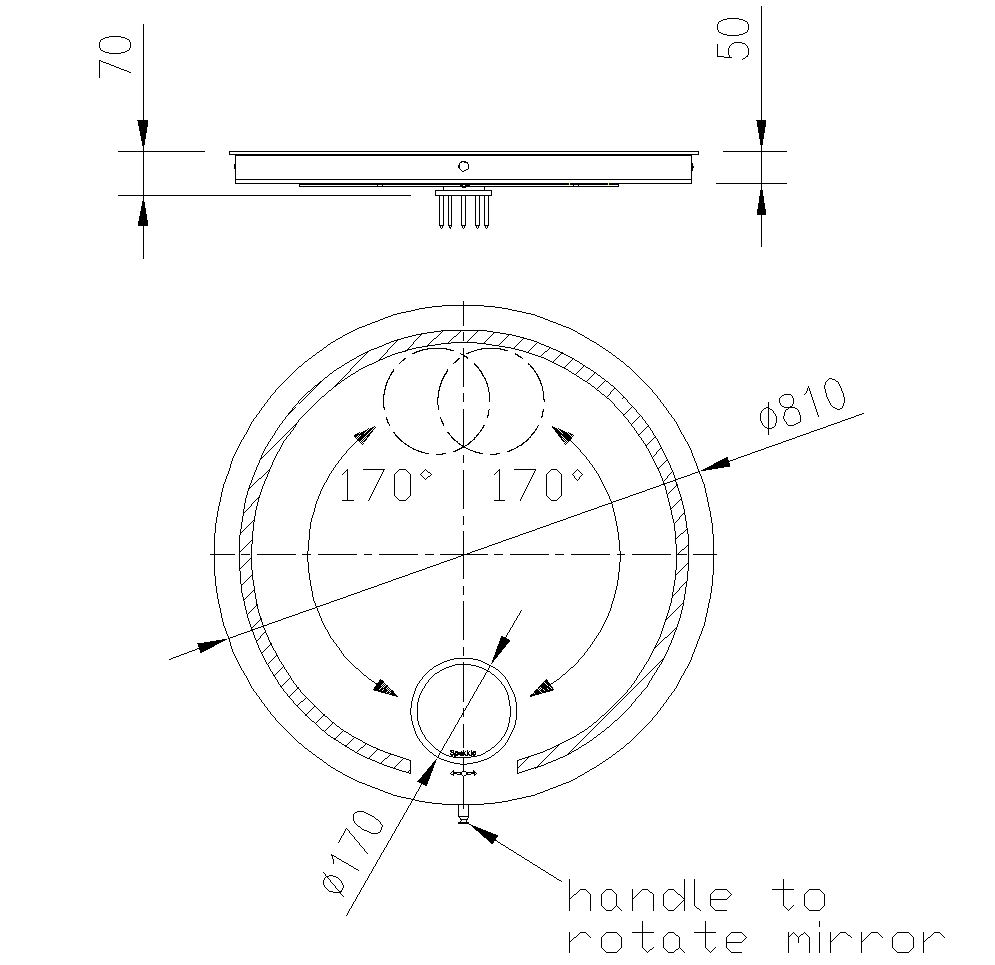 Bathroom swivel mirrors and built-in height adjustable cosmetic mirror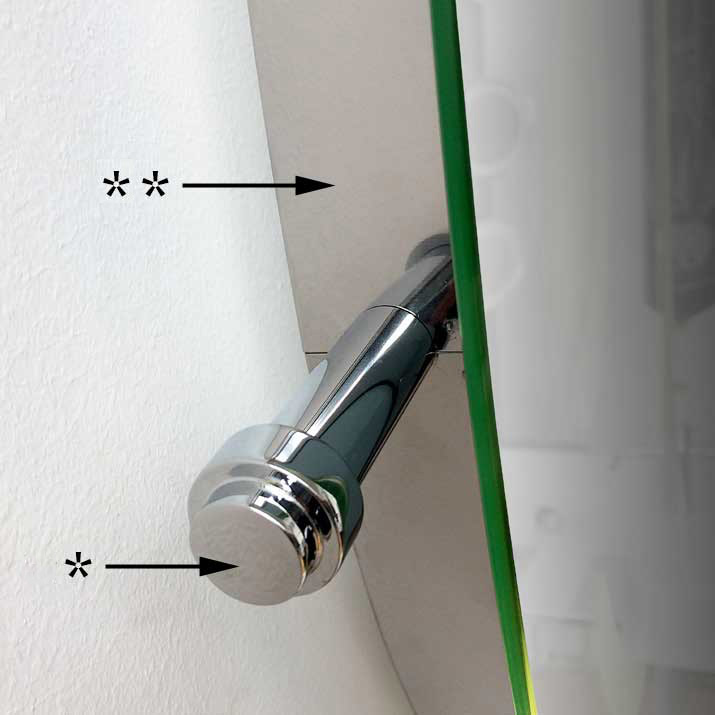 *Handle: chrome-plated brass
**Side frame: in stainless steel
Inner Frame: white painted plate
Notes: the attachment is done by means of a central pin fixed to the wall. The mirror, including the side frame, is interchangeable.